It was only a few years ago that I got my first Camuto blouse (even before I had his shoes or jewelry) and yet he was first known for foot wear. I loved the blouse when I saw it in the store because it was "free" (I still love it). A black sheer asymmetrical loose fit blouse. I've worn it three times since: once tucked in a tight short skirt on a night out with friends and twice with two different pairs of skinny white pants. I've always been complimented each time I wore it.
Around the time I bought my first Camuto object, I saw him on HSN, the shopping network. He was talking about his designs and I assumed he was a newcomer to the fashion industry... Well, he just did establish Camuto Group in 2001 (Wiki knowledge) but seemed to acquire lots of brand footwear licenses in a short amount of time. His business grew quickly: quite the hardworker it appears.
And then, on Jan 21 2015, I opened up my Facebook page to see "Vince Camuto dead at 78." Shocking, I must say. We bid you adieu, Vince. You've left a legacy. It will live on.
Courtesy: http://www.camutogroup.com/ceo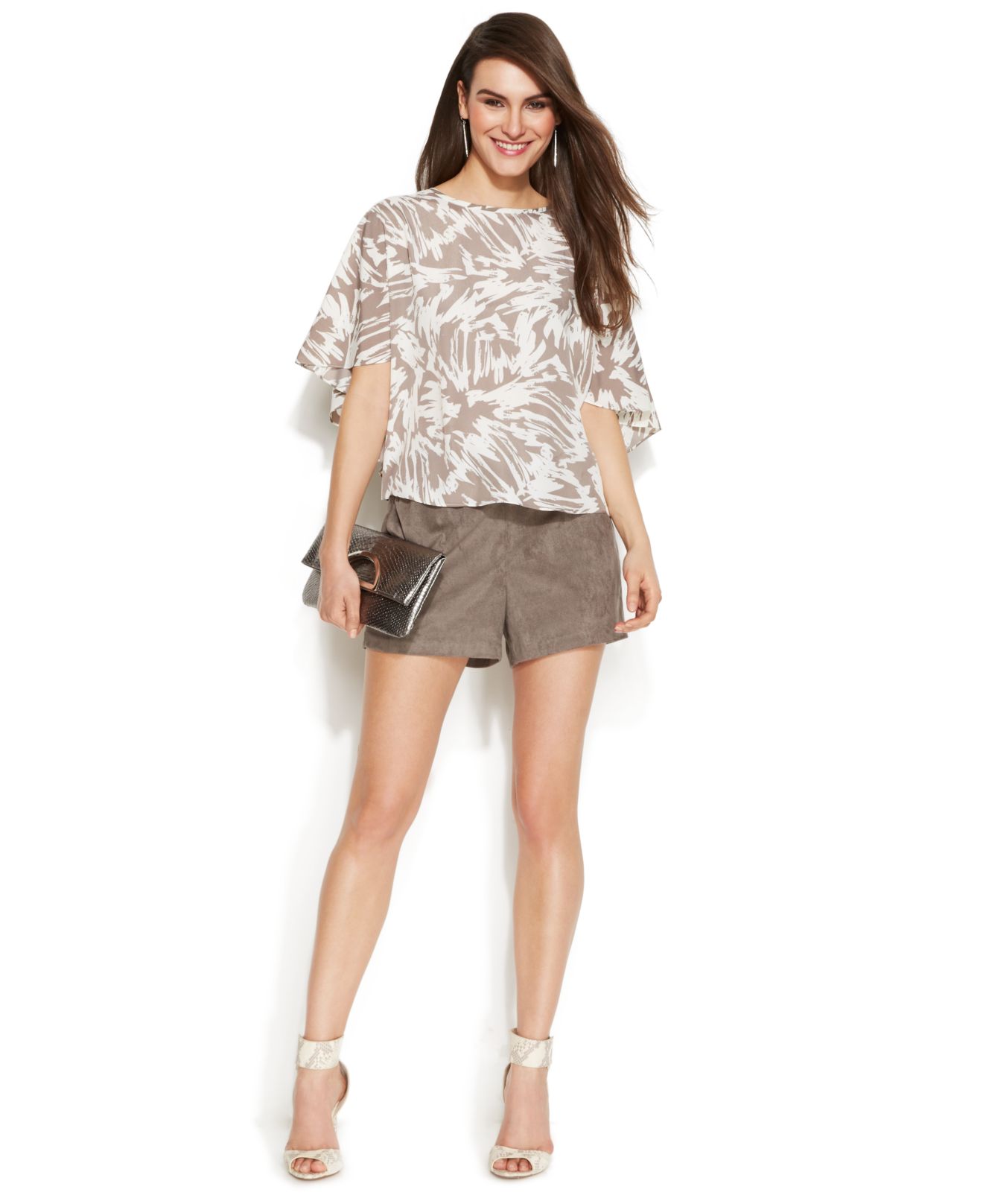 A Vince Camuto Cape-Back Printed Blouse & Faux Suede Shorts... sold at macys.com
Vince Camuto Sequined Dress, sold at 6pm.com
Lovely as whoa Vince Camuto bracelet, sold at shoptheshoebox.com
Vince Camuto necklace (for that night out), sold at polyvore.com