The textured bag (you can trace the patterns on the bag by running your fingers along its surface with your eyes closed) is beautiful to behold. Chanel used to make that one unique textured bag. The multi-diamond/inverted square-grooved bag with the chain. Now, just about every designer makes a bag with the same pattern. It is no longer unique to Chanel. However, there are still several other textures and patterns on bags that are distinct in their own right.
Check out these Bottega Veneta handbags.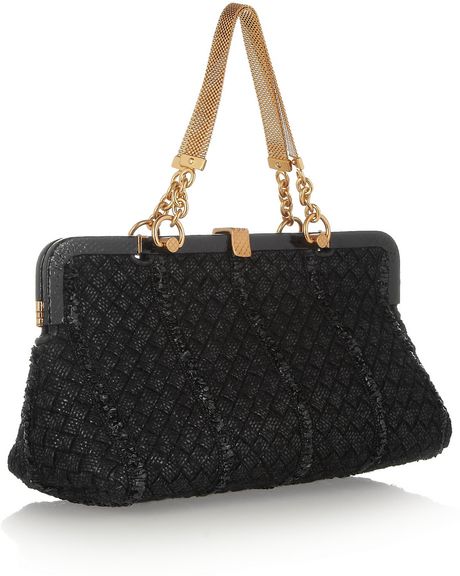 Nero Raffia Wool Ayers Sant'Andrea Bag ($3990); Courtesy: Lyst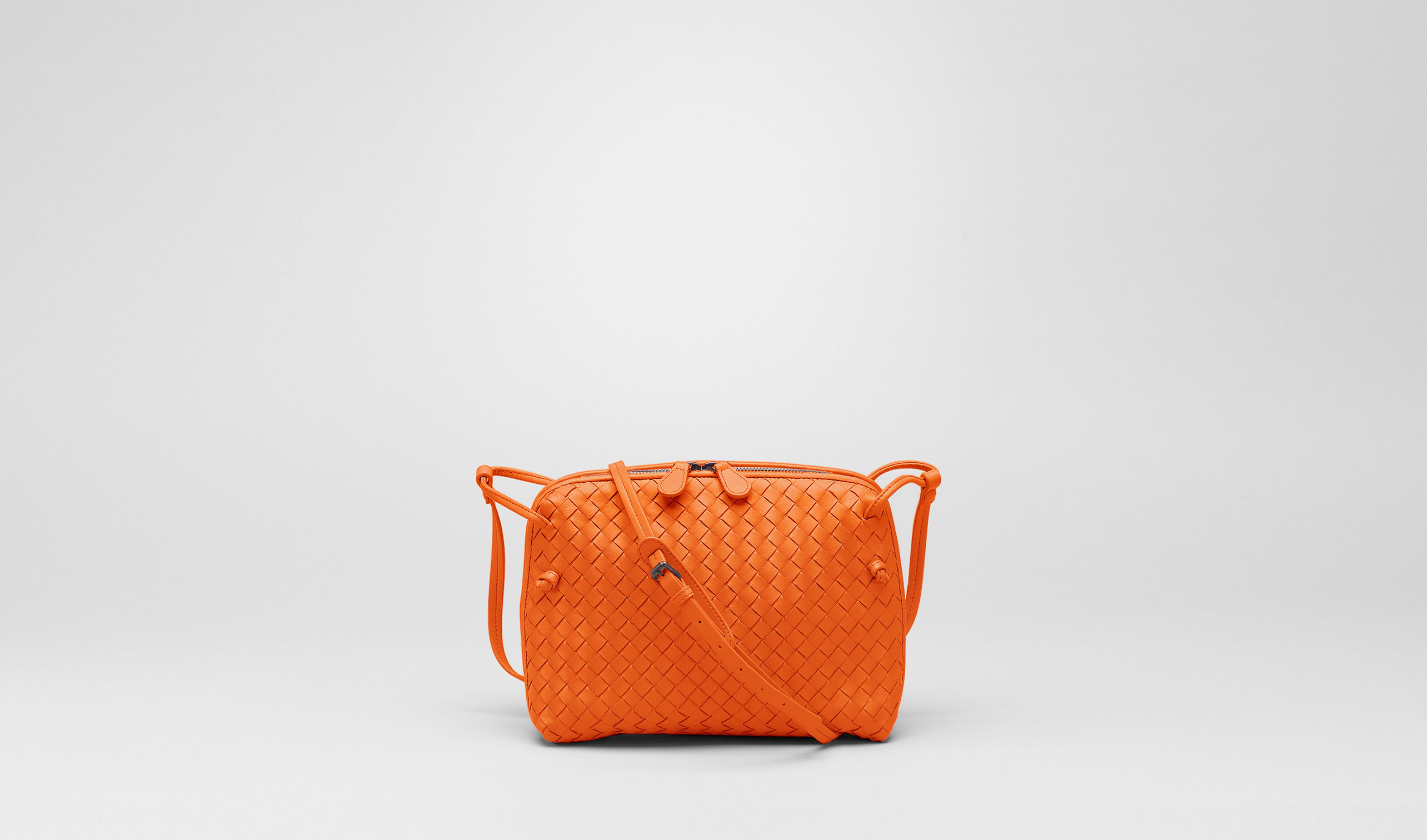 Tangerine Intrecciato Nappa Cross Body Bag ($1350) from bottegavenetta.com
See this Gucci textured bag from gucci.com.
Bamboo shopper straw tote ($1450)
I like quality textured bags. I think they last longer than plain bags because the patterns hide cracks as the bag ages.
Textured bags are good with plain outfits: I mean solid colors and/or non-textured clothing. This way, you are not doing too much or creating a conflict for the eyes that observe you.