When I posted the photo of LV's black dress in my April post (
click here
), some shunned the dress as too simple and looking like lingerie etc. I saw it as a simple sexy black dress. I know you can't wear it everywhere but it caught my eye. Now, Vicky has been known to rock outfits. She's a style icon. If Vicky rocks something, think twice about downing it.
Today, I'm looking through another blog and what do I see? Vicky B. in the very dress that didn't seem to draw anyone's attention. I totally get her style and I'm sure she'd get mine. ;)
Cheers to Victoria Beckham for her bravery.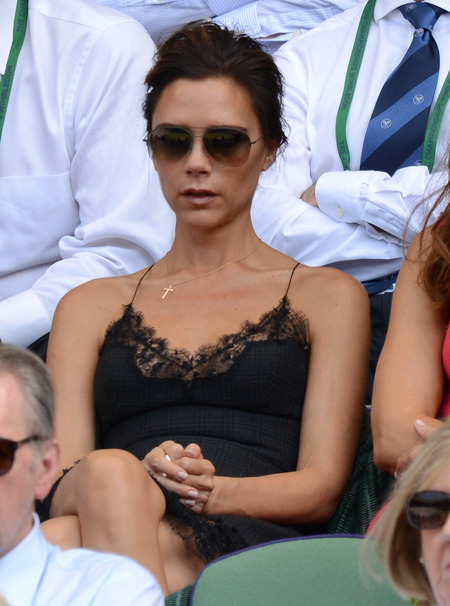 From handbag.com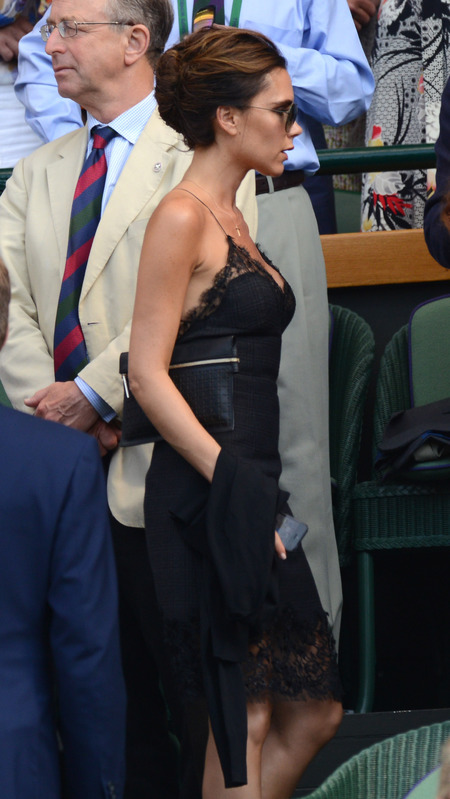 From garciatjun.blog.de
From shoppingthetrend.com
From fabsugar.com
From saisi-u April 20: