I haven't done a home decor write-up in a bit. Here's to me getting back into it. Joss and Main, a site for purchasing what seems to be quality home decor pieces, put together a collection of home items that will remind you of Great Britain. Here are a few of the items.
A Ferris picture frame
Anderson Design Group shower curtain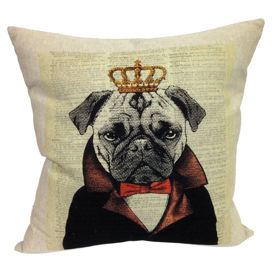 Pug page pillow
A telephone booth wine rack
Monarchy crown candle holder
Find others here:
JossandMain
.